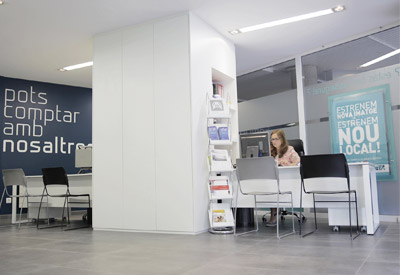 Years of experience
We are engaged in insurance brokerage for over 15 years.
The experience and professionalism of team's guarantees a better management of your insurances.
Power Trading:
Representing a large group of customers, allows us to negotiate with companies around Andorra with maximum guarantees.
Risk Study:
We manage your insurances, studding the Andorran market products and challenge us to find better coverage in terms of risks or annual premium cost, or both if possible.
Monitoring and competitiveness:
We monitor and examine your insurances and the progression of the capital, the coverage and cost competitiveness. We prepare all the documentation and propose you different strategies to follow.
Manage of Claims:
Our main priority is good resolution of claims. We carefully study of the expert report as well as the monitoring and compensation claims. Assisting and advising throughout the process to ensure our handling of the claim.
We work with the best insurances companies in Andorra.